Educational Tours and Workshops for children in and around Rome
Our tours in and around Rome dedicated to children are packed with educational workshops and experiences designed for the little ones.
INFO AND RESERVATIONS
Guided Educational Tours and Workshops for children in and around Rome
School group or a private group with children? Then we suggest one of our educational experiences designed for the little ones. Contact me to check dates availability, for quotes, and to start planning together your guided educational tour with didactic workshop in and around Rome.
Educational tours and workshops to learn history by playing
   Decades of experience in the design of educational workshops and tours for schools
   Use of interactive formats and media in educational tours (comics, games, historical reconstructions, sound files) to teach fundamental concepts in a simple and fun way, involving children in a fun and entertaining educational way
   Maximum number of participants 50 people with radio guides; for larger groups it will be necessary to add another tour guide
   Discounts for school groups and discount agreements with public and private schools
Itineraries, timetables and costs designed around your travel needs
   Tours and experiences tailored to your time availability: 3 hours (half day) or 6 hours (full day)
   Price starting at 150 euros for half-day tours and experiences (3-hour) and from 260 euros for full-day tours and experiences (6-hour) – prices for groups up to a maximum of 10 participants; for larger groups, please contact me for a quote
   "Kids-friendly" but also "adult-friendly" tours and experiences that integrate content and workshops that are sure to stimulate your children, and will also reveal entertaining and interesting for adults. Additional discounts for children under 12
   The costs of the educational workshops are included in the price
We offer maximum flexibility to adapt our tours to your travel plans
   Discounts for private groups of all sizes
   Discounts for groups and schools, and discount agreements with public and private schools
   Possibility to organize lunches / dinners, and to book group transport with affiliated tour operators
   The itineraries foreseen by the tours within the city of Rome will take place exclusively on foot; for tours outside Rome you can use public transport or the means of transport already used by the group
   Always communicate if there are participants with disabilities or reduced mobility in your group
Guided Tours and Educational Workshops in and around Rome
Choose one of my guided tours in and around Rome and integrate it with an educational experience designed for the little ones, which we will plan in detail according to the age of your children.
A tour with an educational workshop can be of great support to stimulate children and young participants to learn in a natural and engaging way, also through the use of games and playful learning activities suitable for the age of the participants. Among the various elements that characterize our educational tours, in addition to workshops, historical reconstructions, games with prizes and surprises, a particular place is occupied by comics as an educational and informative media.
We offer two types of tours: half day tours (3 hours) and full day tours (6 hours). During the half-day tours we would associate the exploration of a characteristic place of Rome or a walk in a neighborhood of the Eternal City with the inclusion of teaching tools and methods of great interest for children. In the full day tour it will also be possible to create ad hoc educational workshops, where young people can creatively express what they have learned during the morning guided tour.
Just choose your Rome itinerary according to your preferences, perhaps letting yourself be inspired by the many guided tours we offer in and around Rome, and set out to discover a Rome to get to know by playing. Contact me for more information, details and reservations. The guided tours and educational workshops that we offer in and around Rome are adaptable to both large groups and school groups, to families and small groups with children and teenagers. Different tour options and educational workshops are available depending on the season and the availability of facilities and laboratories.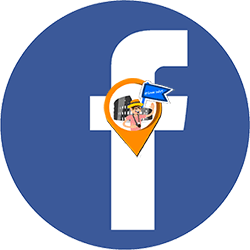 Following our Facebook page not only is the fastest way of getting in touch, it also allows to follow all the Rome Stories we regularly publish and share.
You will also find plenty of travel tips for a better exploration of the Eternal City, and recommendations from those who have already experienced our guided tours and experiences in and around Rome! Don't forget to leave a good review!